THE ADVENTURES OF FORD FAIRLANE
2 août 2005 - par Johnny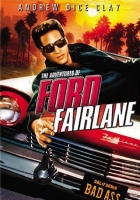 The Adventures of Ford Fairlane est le genre de film qui ne fait pas l'unanimité: soit vous adorez, sois vous détestez. Vous faites assurément partie de la deuxième catégorie si vous ne pouvez pas sentir Andrew Dice Clay, le "stand-up" comique le plus sexiste en Amérique. Personnellement, je le trouve hilarant. Clay joue ici le rôle de Ford Fairlane, le détective des célébrités, qui fait enquête sur la mort de Bobby Black, le chanteur d'un groupe nommé Black Plague [Black est incarné par Vince Neil de Motley Crüe].
Voilà un véritable tourbillon de "one-liners" juteux et de blagues croustillantes. L'aspect homo-érotique est "in-your-face" alors que Fairlane se vante d'avoir enculé Clint Eastwood et dit "suck my dick" à chaque deux phrases. Mais quand un homme appelle sa queue Stanley ["you know like the power drill"], on s'aperçoit rapidement que Fairlane est un vrai Homme avec un "H" majuscule.
Andrew Dice Clay est judicieusement entouré par Robert Englund [Freddy], Priscilla Presley [Naked Gun], Lauren Holly [Dragon: The Bruce Lee Story], David Patrick Kelly [The Warriors] et par le rapper Tone Loc. Fairlane est explosif et désopilant surtout quand il fait face au Lieutenant Amos [Anus pour les intimes], au fifon de Kyle Troy ou au vilain producteur Wayne Newton. Tout film qui se termine au Capitol Records Building mérite quatre popcorns!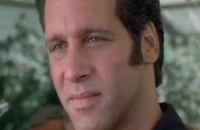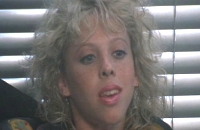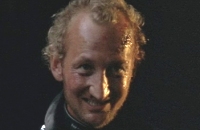 "THE ADVENTURES OF FORD FAIRLANE"
Comédie sexiste - États-Unis 1990
Un film de Renny Harlin

DVD: Fox [2003]
Image: Widescreen [2.35:1] / Full Screen
Son: Dolby 5.1 / Mono
Langues: Anglais / Français
Suppléments: Commentaires, Making-of, Vidéoclip, Bande-annonce.