ROAD GAMES
1er février 2007 - par Johnny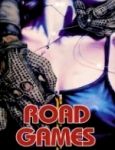 Road Games est un thriller australien à la Hitchcock vendu comme un "slasher flick". Un camionneur philosophe, Stacy Keach [The Long Riders], embarque des auto-stoppeurs [dont Jamie Lee Curtis] et soupçonne l'occupant d'une camionette verte d'être un tueur en série. Keach devient obsédé par le maniaque et se lance à sa poursuite, persuadé qu'il est le "boucher" qui fait rage actuellement au pays des kangourous!
En volant des idées à Road Warrior, A Boy and His Dog et Duel, le réalisateur Richard Franklin [Psycho II] n'a rien inventé mais il a manifestement influencé un film comme The Hitcher, sans toutefois obtenir le même impact psychologique. Malgré quelques cools locations du "outback" australien et la musique de Brian May [Mad Max], Road Games est d'une platitude extrême et ne plaira pas au fan sanguinaire à la recherche de "gore".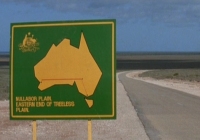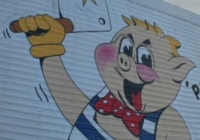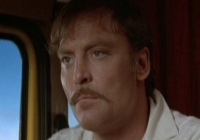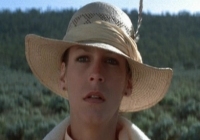 "ROAD GAMES"
Thriller / Horreur - Australie 1981
Un film de Richard Franklin

DVD: Anchor Bay [2003]
Image: Widescreen [2.35:1]
Son: Mono
Langues: Anglais
Suppléments: Commentaires, making of,
bande-annonce, galeries